Housing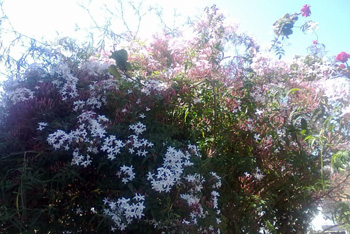 EIA Scoping Report – Mahehle, Low cost housing, NET Projects
EIA Scoping Report- Argosy, Low cost housing, NET Projects
EIA Baseline Study - Matatiele, Urban renewal, NET Projects
EIA Scoping Report – Utrecht low cost housing, NET Projects
EIA Scoping Report – Bergville, Low Cost housing (in-situ upgrade), NET Projects
EIA Scoping Report – Winterton, Orphanage Development, NET Projects
EIA Scoping Report - Goodhome Housing Project (in-situ upgrade), NET Projects
Environmental Assessment (Preliminary EIA Scoping Report), Matholomnyama Low Cost Housing Project. SiyaZama Consulting
Environmental Assessment, Ntuzuma G Low Cost housing Project, GCS (Pty) Ltd
EIA Scoping Report - Morningview Housing Project, Middle Cost, NET Projects
EIA Scoping Report - Ixopo Golf Course Housing Project, Upper Income, NET Projects
EIA Scoping Report - Maqonqoa, Low Cost Housing Project, NET Projects
Environmental Impact Assessment, Makhoba Housing Project, Inkojane Developments
Environmental Impact Assessment, Impendle Housing Project, FC Consulting Engineers
Environmental Impact Assessment, Poortjie Low Income Housing Project, Mbense Consulting
Environmental Impact Assessment, Craigieburn Low Income Housing Project, Mbense Consulting
Basic Assessment Report, Utrecht Low Cost Housing Project, Erf 1019, Inkonjane Developments
Basic Assessment Report, Utrecht Low Cost Housing Project, Erf 1176, Inkonjane Developments
Basic Assessment Report, Falcon Heights Housing Project, NIDA
Proposed Low-income housing project, Acton Homes, Mbense Consulting
Proposed Stockdale Housing Project, NET Projects
Proposed middle-income housing project, Underberg
EIA Scoping Report - Westville Medium Cost Housing Project, Geosure (Pty) Ltd
EIA Scoping Report - Langkloof Low Cost Housing Project, Okhahlamba Local Municipality
EIA Scoping Report and wetland delineation, Kingsburgh, Geosure (Pty) Ltd
EMP - Arbour Village, Arbour Town (Pty) Ltd
EIA Report - Bonamanzi Game Reserve, John Phiri
Preliminary Environmental Assessment, Uitzoek, NET Projects
Preliminary Environmental Assessment, Peshaya, NET Projects
Preliminary Environmental Assessment, Mkhabhi, NET Projects
Environmental Impact Assessment, Ntuzuma G Infill, Ethekwini Municipality
Basic Assessment Report, Kwamashu, SLB Consulting
Env. Prefeasibility Studies, Kwamashu and Chatsworth, Standard Bank
Powerlines/Substations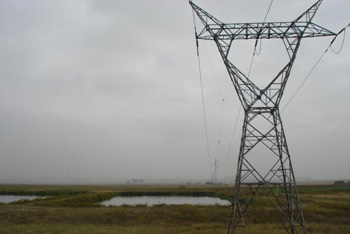 Environmental Impact Assessment, Madadeni/Incandu 132kV substation and powerline, Eskom Holdings
Environmental Impact Assessment, Nagle Dam 132kV substation and Powerline, Eskom Holdings
Basic Assessment Report, Hlabisa_Nongoma 88kV powerline, Eskom Holdings
Environmental Basic Assessment - Mangethe 88kv line and substation, Eskom
Basic Assessment Report, Ifafa 132kV line and substation, Eskom Holdings
Basic Assessment Report, Ncwane_Okuku 88kV Line and Switching Station, Eskom Holdings
Environmental Impact Assessment, Nondela Golf Estate, Eskom
Environmental Impact Assessment, Felixton, Eskom
Environmental Management Plan, Seven Oaks, Eskom
Other
EIA Scoping Report - Wildbreak 72 (Commercial Development), WSP Walmsley
EIA – Fish Farm, Richards Bay Minerals
EMP - Construction of Council Chambers, uMshwathi Local Municipality, NET Projects
EMP - Underberg, Construction of Shopping Centre, GCS (Pty) Ltd
Umgababa Coastal Management Plan, Status Quo Report, LEAPP
EMP - Moss Kolnick Motor Showrooms, LEAPP
EMP - Arbour Village, Arbour Town (Pty) Ltd
EIA Report - Bonamanzi Game Reserve, John Phiri
Environmental Basic Assessment - Cemetery, Umdoni Local Municipality, Geoff Turner and Associates
Preliminary Environmental Assessment, Uitzoek, NET Projects
Preliminary Environmental Assessment, Peshaya, NET Projects
Preliminary Environmental Assessment, Mkhabhi, NET Projects
Environmental Management Plan, Seven Oaks, Eskom
Basic Assessment Report, Concrete Railway Sleeper project, GPT Products (Pty) Ltd
Basic Assessment Report, Proposed Correctional Facility, Ingwavuma, Mr.I.Singh
Basic Assessment Report, Proposed Chicken Farm, Verulam, Mr.A. Ramkissoon
Environmental Management Plan, Milling Plant, Verulam, Mr.P.Maharaj
Env. Prefeasibility Studies, Kwamashu and Chatsworth, Standard Bank
Environmental Management Plans, Liquid Platinum on Behalf of Umdoni Municipality
Proposed LPG facility, BEHR, SR Assets Management & Projects
Environmental Impact Assessment ,Proposed Dairy Expansion Project, Agricultural Development Agency.
Water & Sanitation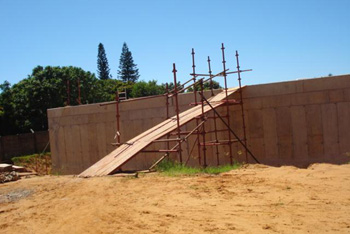 EIA Scoping Report/Public Participation-Donnybrook, Waste disposal site, NET Projects
EMP - Nyavini Water Supply Project, Ziyanda Consulting
Environmental Impact Assessment, Uvongo Bulk Water Pipeline Project, Ziyanda Consulting
Basic Assessment Report, Uvongo Sanitation Project, Ziyanda Consulting
Environmental Impact Assessment, Umzimkhulu Waste Water Treatment Works, Ziyanda Conculting
Basic Assessment Report, Park Rynie Sanitation Project, Dartingo Consulting Engineers
Environmental Management Plan, Harding Sanitation Project, Dartingo Consulting Engineers
Environmental Management Plan, Shoba/Mdlazi Water Supply Project, Dartingo Consulting Engineers
Environmental Impact Assessment, Proposed Wastewater Treatment Works Upgrade, Uvongo, Ziyanda Consulting
Environmental Impact Assessment, Proposed Wastewater Treatment Works Upgrade, Harding, Dartingo Consulting Engineers
Basic Assessment Report, Park Rynie Sanitation Project, Phase 3, Dartingo Consulting Engineers
Environmental Management Plan, Shayamoya Sanitation Project, Dartingo Consulting Engineers
Basic Assessment, Proposed Wastewater Reticulation Project, Harding, Phase 3;Dartingo Consulting Engineers.
Basic Assessment Report, Harding Sanitation Project-Phase 2, Dartingo Consulting Engineers
Petrol Filling Stations
EMP - Mobeni Service Station Upgrade, Sky Petroleum
EMP - Phoenix Service Station Upgrade, Sky Petroleum
EMP - Richards Bay Service Station Upgrade, Sky Petroleum
Environmental Impact Assessment, Shallcross Service Station, Mr. P.R.Naidoo
Environmental Impact Assessment, Stanger Service Station, Lara Properties (Pty) Ltd
Environmental Management Plan, Filling Station, Vryheid, Shan Reddy
EIA Scoping Report - Underberg Service Station, GCS (Pty) Ltd.
Proposed Service station, Paddock, SR Assets Management & Projects
Mines
EIA report – Boschmanspoort Colliery, GCS (Pty) Ltd
EMPR addendum - Kalgold Mine, GCS (Pty) Ltd
Environmental Prefeasibility study – Kalplats Mine, GCS (Pty) Ltd
Proposed Sand Mining Project, IDM Consultants
---